Israel Folau's contract with Australian Rugby has been cancelled for his making "discriminatory remarks". What were these remarks? An Instagram post that contained an image condemning eight sins and quoting Galatians 5:19‭-‬21.
Those that are living in Sin will end up in Hell unless you repent. Jesus Christ loves you and is giving you time to turn away from your sin and come to him.

_______________

Now the works of the flesh are manifest, which are these , adultery, fornication, uncleanness, lasciviousness, idolatry, witchcraft, hatred, variance, emulations, wrath, strife, seditions, heresies, envyings, murders, drunkenness, revelings, and such like: of the which I tell you before, as I have also told you in time past, that they which do such things shall not inherit the kingdom of God.

Galatians 5:19‭-‬21 KJV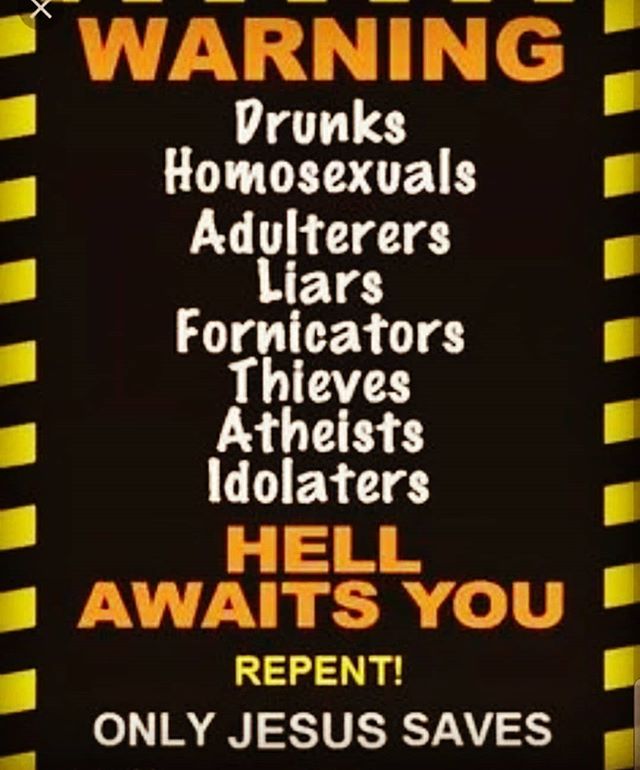 This type of post isn't particularly out of the ordinary for Folau and almost his entire Instagram feed is made up of religious messaging.
What I do find rather strange is the description of this as an "anti-gay" post.
Has the media been unable to find any offended drunks, adulterers, liars, fornicators, thieves, atheist, or idolaters who might be triggered by the contents of a Christian rugby player's social media feed?
This exact story was in the news cycle one year ago (almost to the day), and at the time I remarked how the media reaction seemed a little overblown. It's rare to hear comments on Islamic views of homosexuality from the media—even though the debate over there isn't so much about the sinfulness of sodomy, but rather the method of execution to be used.
Would Israel have had this backlash had he said this as, say a Muslim? While we're busy debating whether it's OK to say that homosexuality is wrong, in Islamic circles they're debating whether the appropriate way to execute a homosexual is by throwing him off a building or by cutting his head off.

These self-righteous journalists act like disagreeing with homosexuality is some outlandish new idea, but far from it, in 32 commonwealth countries it's still illegal, with 74 countries worldwide having a ban on it. Here in New Zealand, those who engaged in the crime of buggery could be executed until 1861, and it continued to be illegal to engage in homosexual activity until 1986.

Now 30 years later, it's almost illegal not to.
Whether Israel Folau expected this response from his employer will remain to be seen. I doubt he has to worry too much about being forced into early retirement. I am not sure that the claim he is "discriminating" with this post will hold up under scrutiny from the right lawyer. I expect some behind-closed-doors mediation that nets Folau a tidy sum on his way out.
This storm in a teacup isn't really about Israel Folau. It's about you. They want you to be too scared to speak out and publicly voice your beliefs, whatever those beliefs might be. He's simply the target with the right profile to send a message.
All this is rather hot on the heels of reports that the British Home Office rejected the asylum claim of an Iranian refugee because they considered his conversion to Christianity a false one.
But the Home Office used extensive quotes from the Bible [...] as evidence against the asylum seeker's claim about Christianity.

"These examples are inconsistent with your claim that you converted to Christianity after discovering it is a 'peaceful' religion, as opposed to Islam which contains violence, rage and revenge," read a rejection letter Mr. Stevens shared excerpts from online.
In February, it was also revealed by the Barnabas Fund that New Zealand takes in next to zero Christian refugees.
Government figures released to Barnabas Fund show that no Christians from Syria, Afghanistan or Iraq were granted the right to resettle in New Zealand last year.

In the 12 months up to 31 October 2018, the country gave sanctuary to 1,019 refugees. Of these 277 were from Syria, 105 from Afghanistan and seven from Iraq ­– and all were Muslims.

Figures for previous years, obtained by Barnabas Fund under the Official Information Act, are equally bleak. In 2016, only six Christians were among the 377 Syrians granted sanctuary, and in the five weeks up to 10 February 2017 no Christians were among the 45 Syrians, all Muslims, who were allowed to settle. Christians made up 10% of the population of Syria before the war.

A spokesman for Jacinda Ardern's Labour government said refugees were considered for resettlement in New Zealand on the basis of "their protection needs and not religious affiliation".
Perhaps we'll have to start convincing the third-world to start taking in first-world Christian refugees soon.