The following was sent to me by Justin Cook:
This makes me so mad.

I was looking in my spam folder for an email and came across this. It's been sent to my email but I'm not the intended recipient.

I could have replied with an address correction and gotten his license with a full P-endorsement on it.

I could have gone to his property (secluded, down a long driveway) and had a shopping spree.

We need someone else to manage the arms act, the Police are completely inept.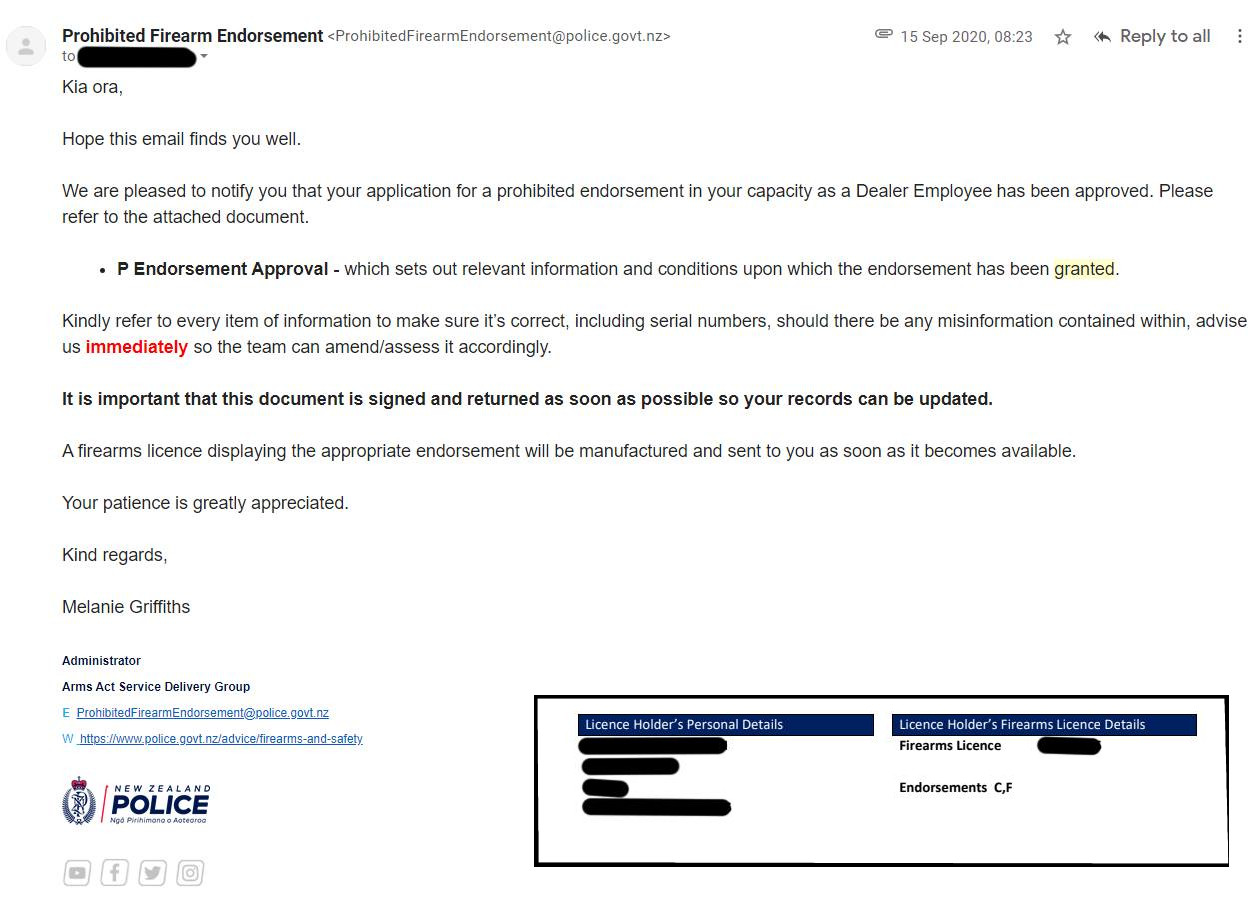 The more information the police hold on you, the easier it is for a criminal to get that information. The danger is much greater when that data is firearms related. One wonders why the same organisation that armed NZ's deadliest terrorist is still running the show. They have all the power and suffer no consequences for their actions.